Build a stronger core & establish mind-body connections
with Brenda Ostrom
Date: April 07, 2021 - April 28, 2021

Early Bird Price: N/A
Regular Price: Sliding Scale

Type of Program
:
---
Join our ongoing Community Wellness Series for April Abs! Every Wednesday in April from 6pm to 7pm PST, online via Zoom
SERIES DESCRIPTION: Is your core strong enough? A systematic, progressive series designed to teach core stabilization safely. During exercises, participants will challenge themselves while being coached through body position awareness. The end goal is to establish mind-body connections that become second nature. Along with being one of the most efficient and effective ways to gain core strength, Pilates is the perfect complement to all other sports and exercise regimens. Sessions are adaptable for all levels and body types. Join us for this 4-week series!
Can't make it Wednesday evenings? If you are unable to join for the live class(es), every registered participant will be emailed instructions on how to access the recordings of these classes via our online learning platform. That way you will be able to retake any classes in future, or attend the classes on your own schedule.
EQUIPMENT NEEDED: Yoga/pilates mat & 6″ x 36″ foam roller.
---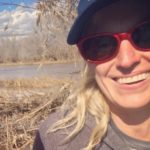 ABOUT BRENDA: Brenda Ostrom is a lifelong learner who has played many sports as well as had many jobs – requiring both manual labor and sitting. Along with a few injuries, her background has contributed to her understanding and empathy for body mechanics and pain. She discovered Pilates during rehab, and inspired by it's systematic, efficient approach, became a BASI Pilates instructor. She enjoys adaptively collaborating with students to implement solutions to optimize body function and minimize aches and pains. Ms. Ostrom owns and operates her fully equipped studio, Yosemite Pilates in Mariposa, CA.